The WINZ Childcare subsidy is the only government financial assistance available to help New Zealand families cover the cost of childcare. ECE service operators and owners can claim other grants and subsidies that go toward the cost of running their service.
Below is a useful overview of essential information. Contact the MSD – see the phone number below – if you want to look into this some more and seek in-depth details.
Childcare Subsidy Eligibility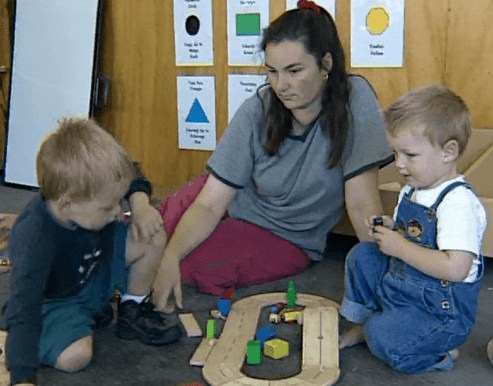 Parents/ caregivers may be eligible for a WINZ Childcare Subsidy for up to 9 hours a week if they are not in paid employment, studying or training.
Parents/ caregivers may be eligible for the subsidy for up to 50 hours a week if they are in paid employment, in training, are seriously ill or disabled, caring for a child in hospital, or caring for a child for whom they get a disability allowance for.
The WINZ subsidy is only available to families for children under 5 years of age.
But it may be extended beyond the 5th birthday if the school has advised that it will not allow the child to start until the beginning of the term straight after the fifth birthday.
The subsidy is only available for children who attend a licensed early childhood service for 3 or more hours a week.
Children who receive a Child Disability Allowance can continue receiving the WINZ Childcare Subsidy until 6 years if staying in early childhood education beyond the fifth birthday.
If the ECE service receives 20 Hours ECE funding scheme for the child, then the child's parents/caregivers cannot get the Childcare Subsidy for the first 20 hours.
Parents/ caregivers can choose to ask their ECE service not to claim the 20 Hours subsidy so that they can instead claim the WINZ subsidy.
Don't Leave it Until the Childcare Subsidy is Needed Before Applying
It is recommended that parents/ caregivers apply for the subsidy at least 3 weeks before needed. Allow time for the ECE service manager or owner to complete a section of the application form.
Application
The Ministry of Social Development operates an online application process. This may be an issue for families without reliable internet connection, literacy skills, or with English as a second language. If you know a family in this situation offer support and suggest they request the assistance of their ECE service to undertake the application process.
Download and print a copy of the Application form.
Change of Circumstances
Should a parent (including partner) have a change of circumstances that may affect payment, change of hours of childcare, etc. then notify the Ministry of Social Development of the change of circumstance.
Download and print a copy of the Change of Circumstances form.
Contact
Parents/ Caregivers
Phone 0800 559 009
ECE Service Owners and Managers
Use the following number or email address for queries about subsidies or payments, or to let MSD know about changes for the service (e.g., closures) or for a child
Phone 0800 776 843
Email [email protected]
WINZ phone/office opening hours: Monday to Friday, 8am – 5pm
Payment
WINZ stops the payments when the ECE service closes for Christmas holidays.
WINZ Childcare Subsidy Rates
Each year there is a small adjustment to the childcare subsidy per hour/ per week rates. Below the current rates are shown (these will increase slightly from 1 April 2023)
From 1 April 2023 new weekly household income thresholds will take effect. The announced new thresholds are shown in the third column; however, the Government has said it won't confirm these new thresholds until it has average wage data. So, we are just waiting to see. (Read about the changes to the Childcare Subsidy)
Number of children
The Current gross weekly total household income before tax
Government has announced this
is likely to change from 1 April 2023 to
The current childcare subsidy rates (Per hour, per child)
The current childcare subsidy rates
(Per week, per child for 50 hours)
One
Less than $838.00
Less than $987
$5.69
$284.50
One
$838.00 to $1,256.99
$987. to $1,798.
$4.53
$266.50
One
$1,257.00 to $1,360.99
$1,799 to $1,948
$3.17
$158.50
One
$1,361.00 to $1,465.99
$1,949 to $2,098
$1.77
$88.50
One
$1,466.00 or more
$2,098.01 or more
Nil
Nil
Two
Less than $963.00
Less than $1,135
$5.69
$284.50
Two
$963.00 to $1,444.99
$1,135 to $2,068
$4.53
$266.50
Two
$1,445.00 to $1,559.99
$2,069 to $2,233
$3.17
$158.50
Two
$1,560.00 to $1,674.99
$2,234 to $2,397
$1.77
$83.50
Two
$1,600.00 or more
$2,397.01 or more
Nil
Nil
Three or more
Less than $1,079.00
Less than $1,271
$5.69
$284.50
Three or more
$1,079.00 to $1,612.99
$1,271 to $2,307
$4.53
$266.50
Three or more
$1,613.00 to $1,748.99
$2,308 to $2,502
$3.17
$158.50
Three or more
$1,749.00 to $1,884.99
$2,503 to $2,697
$1.77
$88.50
Three or more
$1,885.00 or more
$2,697.01 or more
Nil
Nil