Paracetamol is the most commonly prescribed medicine for young children to reduce a high temperature or for pain relief e.g., earache, toothache, muscle pain. Brand names include: Pamol, Panadol, and Paracare.
For young children, paracetamol comes in nice flavours as a liquid, but even slightly too much of it may be dangerous causing liver damage and cardiac abnormalities.
Ibuprofen can be used to relieve pain and inflammation. It can also be used to relieve cold and 'flu-like' symptoms however it can cause drowsiness and dizziness and may also be harmful in children who are dehydrated or have asthma. Brand names include: Fenpaed and Nurofen.
Four things Parents and Caregivers Need to Know about Children Having Medicine
1. Hiding symptoms to 'sneak' your child into the ECE service is not a good idea
Don't expect that your child can attend or remain at the early childhood service if sick.
Early childhood services are duty bound to remind parents not to give their child painkiller medicine to hide an illness from the teachers or carers at the service. It is not safe or fair on the sick child if the child's illness is hidden from the ECE service. It also places the health of other children and adults at the service at risk.
If the ECE service calls to ask you to pick up your unwell child do not suggest that they just give your child some Pamol or other painkiller because the service will say no without written authorisation (see point 4 below).
2. Consider the limitations of childcare when organising your work or other activities
Should your child become sick or be in pain during the day, you or someone authorised must be available immediately and with no notice to pick your child up.
A sick child cannot attend or remain at an early childhood service, and a sick child cannot return until well and/or is no longer contagious (sometimes weeks).
Check with your child's early childhood service on its sick policy and how long children are required to stay away from the service for different illnesses and diseases.
3. Use medicine sparingly, with care, and consider alternatives
Painkiller medicine for children should be used sparingly.
It's best not to give painkiller medicine unless it is prescribed by a doctor or medical professional, and especially if your child is under 6 months of age. This is to ensure it is safe, appropriate for your child's condition and that the dosage for your child's age/weight is correct.
You may wish to combine Bonjella and Pamol but make sure to consult your pharmacist to ensure safe dosage levels of each for your child. Consider other forms of pain relief for teething e.g., cold teething rings and crushed apple in a muslin cloth can help.
Only give your baby paracetamol if three months or older and ibuprofen if six months or older. Don't give both together at the same time (unless this has been prescribed). Some medical practitioners advise saving ibuprofen until one hour after giving paracetamol and then only administer ibuprofen if paracetamol has not helped. Again, check the dosage information.
Ensure your child gets lots of rest, is able to rest (e.g. not disturbed by other children or noise), and has yourself or someone for company to cuddle and chat with.
If in doubt, for support, or for a second opinion talk with:
your child's early childhood service,
your GP or local nurse
Healthline phone 0800 611 116.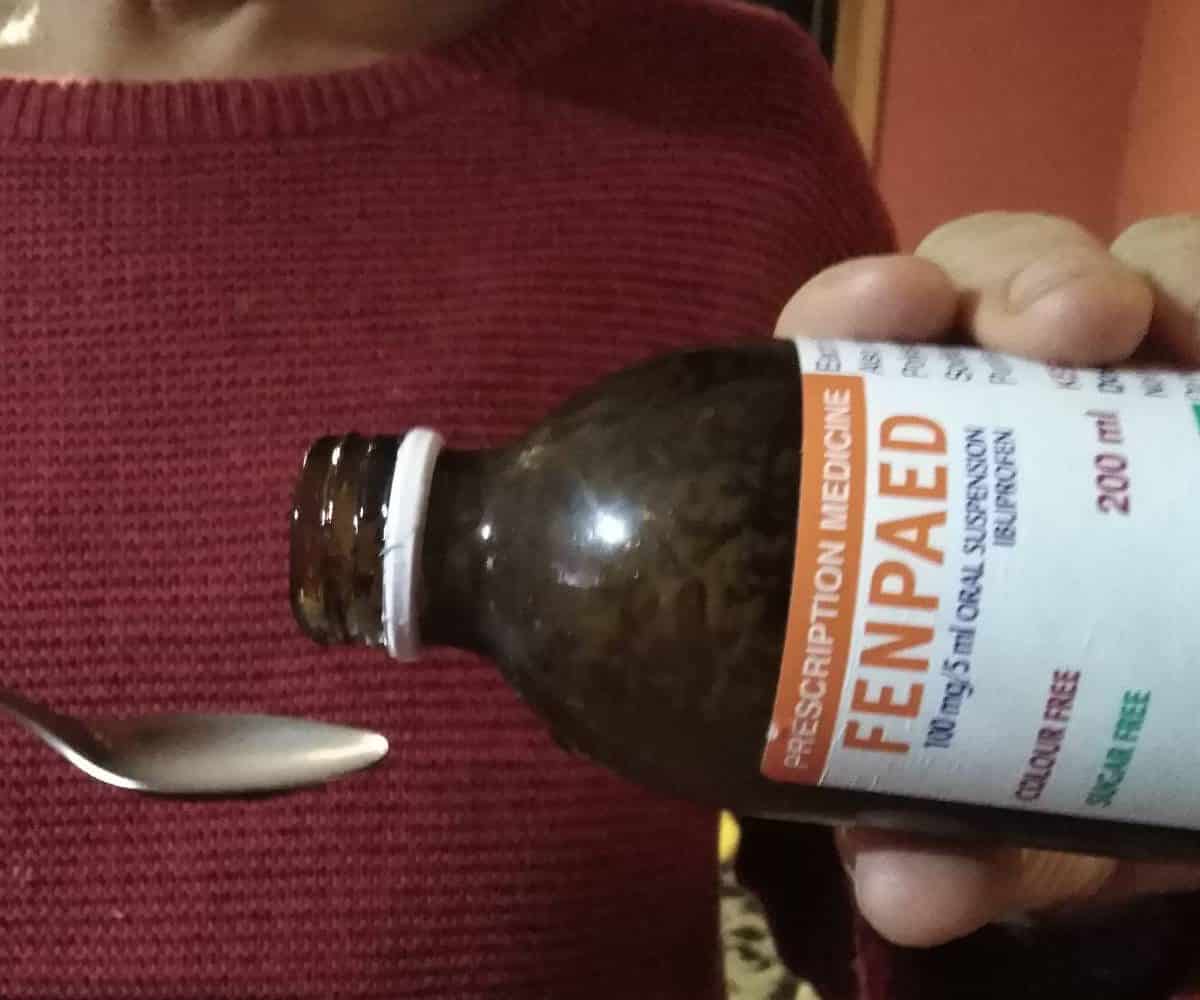 4. The legal requirements for administering medicine
Medicine must not be given without the parent or guardian:
providing written authorisation on the use of the painkiller at the start of each day.
specifying what the symptom is that the child needs pain relief for, and
supplying the painkiller (e.g., Pamol).
The authorisation requirements outlined above relate to medicine for pain and fever relief. Parents can give authorisation at the start of enrolment for the administration of prescription medicines used for the on-going treatment of a pre-diagnosed condition (e.g., asthma, epilepsy, allergic reaction, diabetes, eczema).
Without this daily paperwork the ECE service cannot give the child painkiller medicine. Verbal authorisation can't be accepted. An authorised adult needs to go to the ECE service to complete the paperwork. A service may be willing to accept authorisation via an email or txt message in exceptional circumstances (which then must be printed off and kept on file at the service). You will need to sign and date this.
Early childhood services must obtain medical attention for a child who is sick or in pain when there is a delay in the child being picked up by their parent/guardian.
Read more on the legal requirements for: