Dear My ECE, when my child turned 3 we were asked if we wanted to sign up for the 20-Hours ECE and told it would mean a discount, so that we would pay about $80 for 21 hours of care. I was under the understanding that the 20 hours was fully subsidised, but the Manager told me that the Government lets the daycare decide what to do with the funding and that it can be used to offer a discount. A couple of my friends say that their daycare does the same. My problem is that things got so awkward when I raised it the first time, that I don't want to raise it again with the Manager. Does the Ministry of Education regularly check on daycare charging practices? Or is the scheme run on trust?
20-Hours Free ECE is Meant to Mean No Fees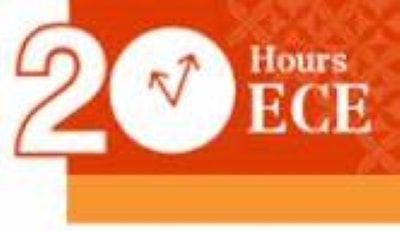 Dr Sarah Alexander replies:
20-Hours ECE funding can be claimed by the daycare from the Ministry of Education for up to 6 hours per day, and up to 20 hours per week after you have signed up to the 20-Hour scheme. Go to an article on 20-hours ECE funding amounts to see how much your daycare is paid per hour for your child.
Because the daycare can only claim up to 6 hours per day there might be some hours above the 6 each day which cannot be put towards 20-Hours ECE and for which you are being charged $80.00. For example, if your child attends for 8 hours in a day, only 6 can be claimed for 20-Hours ECE Funding, leaving 2 hours which would be charged at the rate set by the daycare.
Ask for a copy of the fees structure if the centre has not given this to you. It should show the usual hourly/daily/weekly rate for children aged 3 and over who are not on 20-Hours ECE Funding and for children who are on up to 20 hours of 20-Hours ECE Funding. Compare the two and see if you are being over-charged for the additional hours you use above 6 hours daily (up to 20 hours week).
Under the Ministry of Education rules for 20-Hours Funding the centre can choose to ask you to pay an 'Optional Charge' for:
aspects of provision that are not required by regulation and are over and above what is needed for a licensed early childhood service to operate.
items that parents may either provide for their own children or pay for the service to provide, such as sunhats and costs associated with going on excursions (such as hiring a bus).
Optional charges should be for and reflect the real and actual costs of the additional item or activity.
Whether or not you pay the optional charge cannot be used as a condition of initial or continued enrolment.
Parents who have signed an agreement to pay optional charges, should be given reasonable opportunity to review their commitment to paying. The things that the optional charge is meant to cover should be itemised so parents can see what the money is going towards.
The Ministry audits daycare and other ECE services to check on funding. If you believe your daycare is breaking the rules then make a complaint to the Ministry of Education so it can investigate.
When the Ministry receives a complaint, it is expected to make contact with the centre and check that it is following the correct rules. In many cases, a daycare manager or administrator may not have taken time to understand the rules and may quickly make corrections when the Ministry explains the rules. The Ministry may also bring forward the audit process for the centre and do this sooner rather than later in response to information you provide to it.