Share Said the Rooster is the story of two little men who refuse to share, time and time again.
A charming classic, which uses rhyme and rhythm, from internationally award-winning Pamela Allen
Here are five stories of two little men, one called Billy and one called Ben.

This is the story number one of the two little men and a pink sticky bun.

"Share," said the rooster.

"Share," said the hen.

"No," cried Billy.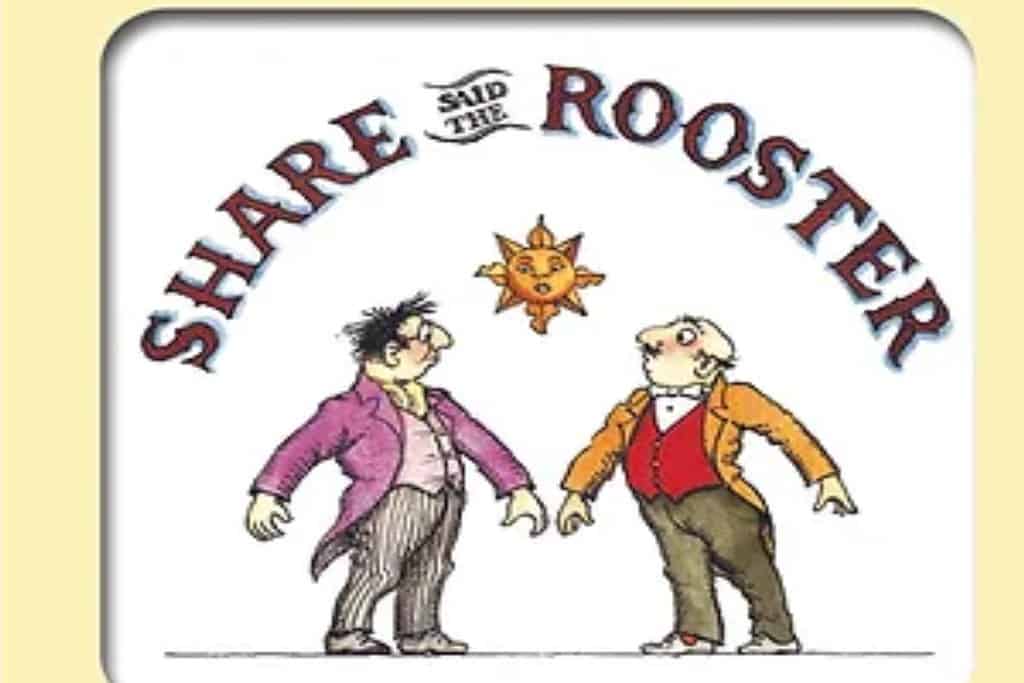 Recommended for 1- to 4-year-olds by early childhood teachers.
"I love that it is hardback, not too many images – a rooster, a chicken, and 2 men, and not wordy for the toddlers to stay focused."

"Share said the Rooster is a beautiful rhyming story which the little ones love. They fill in the words when I miss a word for them to fill in because we've read it so many times and they know it so well."
Available from: OneTree House
ISBN: 9780995117556
Published: 2020
Format: Board
Price: $17
See more book reviews