The early childhood service's curriculum must be consistent with Te Whāriki as it is the prescribed curriculum. This includes:
The holistic way children learn and grow.
What is important to children, families, staff, and the community.
Empowering and respecting children as competent learners (as opposed to slow, dumb, or early learners).
Developing reciprocal and responsive relationships.
All services should have a curriculum policy, that is known by staff and families, and reviewed as needed. See Curriculum Policy – Teaching and Learning, Assessment, Planning and Evaluation
Individualised and dynamic curriculum practices
The curriculum must be informed by assessment, planning, and evaluation that shows understanding of children's learning, interests, family and life contexts.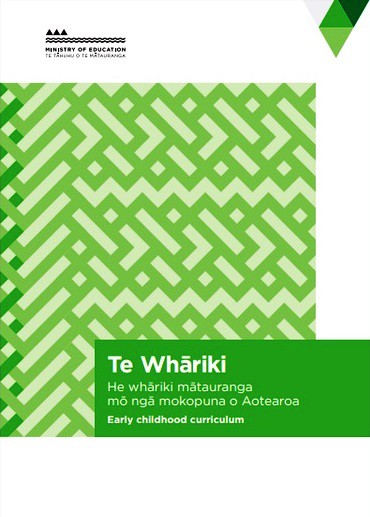 Curriculum support of children's learning
The curriculum must support children's learning and development by:
Being inclusive and responsive to children as confident and competent learners.
Respecting children's preferences and involving them in decisions about learning experiences.
Providing a language-rich environment (e.g., art, drama, math, print, and music, etc).
Providing a range of opportunities and experiences to extend learning and development both indoors and outdoors, individually and in groups.
Teaching
The adults must:
Interact meaningfully, building positive and mutual relationships that enhance children's learning.
Demonstrate their knowledge and understanding of practices and theories of child learning and development.
Respect and acknowledge parent and family and whānau aspirations for their child.
Failing to meet minimum standards
The Ministry of Education needs to know:
If you are concerned children's needs are not being met.
If you are concerned a service is not meeting a minimum legal requirement.
READ MORE: How to make a complaint and your options.
---
CAUTION: This page and the information here is provided as part of the My ECE Guide to Regulations and Licensing Criteria for Early Childhood Education Services (The Guide). The Guide does not purport to be a full and accurate interpretation of all statutory provisions relating to early childhood education services. While best efforts have been used in preparing this guide, no representations or warranties of any kind are made and My ECE assumes no liabilities of any kind with respect to the accuracy or completeness of the content. Please note that the Government and Ministry of Education may change, update, or alter any of the requirements at any time. Please help to keep the information on this page up to date by letting us know of changes that need to be made.
Thank you! Kia pai te rā
Reference:
Curriculum Requirements (general). Published in the My ECE Guide to Regulations and Licensing Criteria for Early Childhood Education Services, prepared by Dr Sarah Alexander and Warwick Marshall.
Last reviewed: 20 November 2022